Simply Good For You: Supper with Amelia Freer
Lime Wood, New Forest.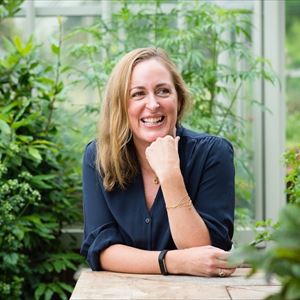 At Lime Wood and Herb House, we have teamed up with some of the most respected experts in the wellness industry to create a space that helps guests and members to really nurture their well-being and feel their absolute best. The experts bring with them a wealth of knowledge, expertise and insider advice that has been integrated into the heart of the hotel and spa; their philosophies influence and underpin our overall approach to nutrition, fitness and holistic wellness.
To help us achieve this, we are working with Nutritional Therapist Amelia Freer to introduce her nutritional guidance so that those looking to support and enhance their well-being have access to the most nourishing options. Amelia is passionate about the power of food, and is on a mission to help others discover and celebrate nutritious food - food that is accessible, easy to make and that bursts with goodness and flavour. Her extensive training, knowledge and passion mean that she is now considered one of the UK's leading voices on the power of food and how you can really lead a happier, healthier life with optimum nutrition.
More information about Simply Good For You: Supper with Amelia Freer tickets
To celebrate the launch of our wellbeing and nutritional expert, Amelia Freer's new book
Simply Good For You
, she will be joining us for supper and a chat on
Wednesday 29th January.
In an increasingly hectic world, simplicity is vital. And never more than in the kitchen, where our quest for nutritional and culinary perfection has added layers of stress and anxiety to an otherwise simple pleasure - good, wholesome, home cooking.
In Simply Good For You, Amelia shares 100 quick and tasty recipes straight from her own family kitchen to inspire and encourage you into yours.
This is unashamedly easy cooking for real life while still providing balanced nourishment and exciting flavours. Because you don't have to compromise between taste, ease and health if you follow Amelia's quick and easy recipes, and refreshingly common-sense advice.
This book is written for those too busy to follow complicated recipes with elaborate lists of ingredients; for the cook lacking in confidence who wants to eat well; for the foodies who just want to try something simple and healthy and for families who need good food fast. Most of all, it's written to be realistic on any night of the week.
In this relaxed and intimate evening, Amelia will introduce the evening with an informal talk about what inspired her latest book, her favourite recipes from it and will also let you in on a few tips and tricks about how she cooks in a simple way for her family at home. Amelia will be joined by her associate nutritionist and 'co-pilot', Dr Rozzie Yoxall, who played a big role in helping to bring the book together.
The evening includes a glass of fizz on arrival, sharing nibbles at the table, a 2-course supper with dishes taken from Amelia's new book, and a glass of wine with supper.
Seating will be on long tables.
When?
Wednesday 29th January 2020
What time?
6.30pm arrival for 7pm sit down, 9.30pm finish.
Where?
The Scullery, Lime Wood
Click here for more information about Amelia Freer's Workshops at Lime Wood.
Tickets are non-refundable, but are transferable. Subject to availability. Please contact membership@herbhousespa.co.uk in case of special circumstances or with any further enquiries